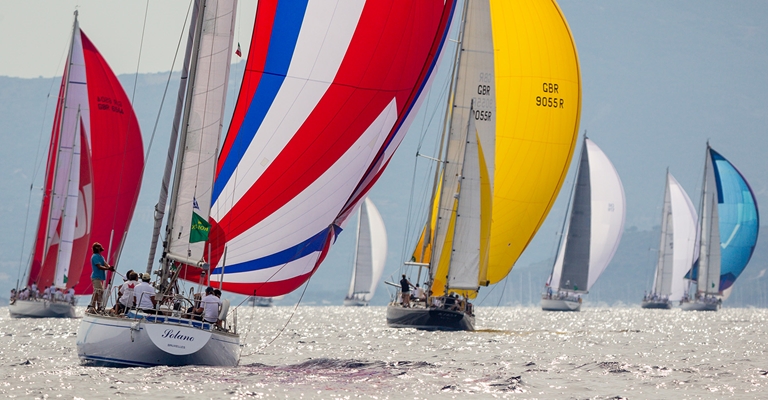 Classic Swan to Gotland Runt
Gotland Runt introduces a new attraction. You will be able to view many of the classic Swans up close at the start at Djurgården in Stockholm and follow them through the race. Since 1966 Swan has had a unique position within sailing through design and high quality. Swans are simply legendary boats.
Swan Classic will form its own class at Gotland Runt's shorter course together with the classic wooden boats. The course starts in Stockholm and proceeds through the archipelago south to Visby and back for the finish at Sandhamn. Swan Classic competes under the Swedish handicap rule SRS.
Nautor's Swan has built boats for over 50 years and the majority of the sailed Swan boats in the Nordic countries are 25-54 years old. Gotland Runt is a legendary race and its genuine history fits perfectly with Nautor's Swan. We are therefore grateful that KSSS invites these classic boats to Gotland Runt where we look forward to see a large number of Swan boats that can spread joy to the spectators during the days in Stockholm and Sandhamn, says Klabbe Nylöf, Swan Sweden.
The swan boats in the classic class were built between 1966 and 2004 and designed by the leading boat designers Sparkman & Stephens, German Frers and Ron Holland. With the combination of innovation and tradition, they have long been a dream for most sailors.
- It will be lots of fun to see these boats at Gotland Runt. Their presence will contribute to emphasize the long history of the competition, says Håkan Andersson, Race officer at Gotland Runt.
The following boats can compete in the Swan Classic Class:
Swan by Sparkman & Stephens, built 1966–1981, size 36–76 foot (www.classicswan.org)
Swan Classic by German Frers, built 1981–2004, size 36–86 fot (www.swanclassicbyfrers.org)
Swan by Ron Holland models; Swan 39 1978-1980, Swan 441 1978-1982, Swan 371 1979-1986, Swan 42 1980-1985, Swan 391 1981-1987, and Swan 43 1985-1990.