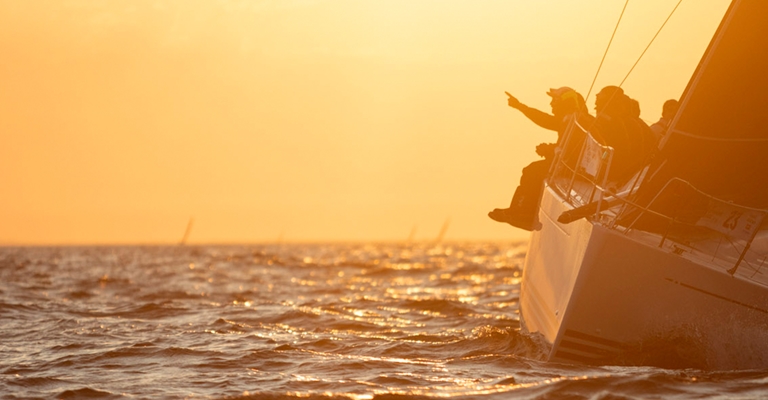 Questions and answers from the update 26 May
On our last update some questions remained unanswered. Now the answers will be find here:
When do you think that you can give the next update regards restrictions?
In a webinar on 2 June 2021.
When will the final decision about choice of course of action be taken?
We will inform about the competition at tomorrow's meeting, on June 2nd. The information we will give is probably very close to the final decision.
Why not postpone in August or so, when a lot more people should already be vaccinated, and the European "green pass" will be fully working?
We do have other major regattas in August, so this is not an option.
How many participants are expected in the GR-race of 2021?
If all goes according to plan, the restrictions will be eased further on 1 July. Our plan is to divide the classes into two competitions, two Gotland Runt. One competition starts on Saturday July 3rd, and one starts Sunday July 4th. Each competition will be able to have 900 sailors.
The final division between Saturday-Sunday (classes) will be presented in an amendment to the current NoR. The amendment will also contain some more changes/adaptations to the current government regulations.
Will there be any restrictions with regards to vaccination status for the crews?
We will have a covid protocol for participating crews.
A valid negative covid-19 test (antigen or PCR) that is a maximum of 48 hours old or a vaccination certificate is required for all participants. In the helmsman's declaration, the person in charge/skipper will certify that all crew members fulfil the requirements.
The following types of tests for COVID-19 are approved: Antigen tests, PCR tests, LAMP tests and TMA tests. Antigen tests exist in the form of rapid tests for ongoing COVID-19 infection and is approved.
Biggest question for me is flying in crew from the USA, will this be possible?
The Public Health Agency of Sweden's regulations and general guidelines relating to everyone's responsibility to prevent COVID-19 infections states that you should limit your new close contacts by only mixing with the people whom you usually meet.
The main rule is that foreigners who are not EEA * citizens who travel to Sweden from a country that is not part of the EEA * will be denied entry and rejected.
Vaccination passes are not expected to become relevant until July, and then mainly for Europeans in the first place.
Foreign citizens who are 18 years or older must present a valid certificate of negative covid-19 test to be allowed to travel into Sweden. A maximum of 48 hours may have elapsed between the time of sampling and the border crossing. This does not apply to travelers from the Nordic countries. There is no obligation to report on arrival, but if the police stop them, they must be able to present the test result.
Regarding the regulations for people entering Sweden from abroad we want to refer you to the responsible authorities.
Recommendations for people entering Sweden from abroad - Details Here
Negative COVID-19 test required for entry into Sweden - Details Here

Are fully vaccinated crews need to be head-counted for your participants?
Yes, according to the current government regulations all participants counts, also vaccinated crews.
Does that mean security inspection will be our own responsibility and no inspector will come onboard?
Correct, you can find the Safety Inspection Protocol at the Gotland Runt webpage
The Race Control will support you with a helpdesk during the event for safety related questions/issues at site and by phone/email.
Why not arrange DH anyway - less participants?
Agree! In a situation where the Government and authorities' regulations and general guidelines prohibit us from run a Gotland Runt with all classes and crews, we will still organize Gotland Runt for the Doublehanded and Classic classes.
Waiting list DH - when can we apply?
We will allow the DH on the waiting list to enter very soon.
We have signed up to the DH class queue list, can we expect to be accepted if the registration for DH is not full?
Yes, that's right.
Is it possible to switch to the double-handed class now?
Yes, it's not too late.
What are the plans around finishing the race in Sandhamn, like mooring events and the like?
There will be no major event in Sandhamn. There will be two separate price giving ceremonies for the two competitions. The restaurants will be bookable for crews, but so far for a maximum of 4 people per table. Most likely this regulation will also be eased after July 1st. We will come back with more information about this.
What about the stay in Sandhamn?
You will be able to stay in the harbor and you do not have book the spot at this stage. We will come back with more information about this.
How will the regulations be in Sandhamn?
We plan to welcome all sailors to Sandhamn but due to two separate starting days the fleet will be more spread out than normal. We are planning two separate prize giving ceremonies. Our plan is that the restaurant at Sandhamn Seglarhotell will be bookable for sailors on Tuesday and Wednesday but the normal regulations for restaurants (max 4 people / table) will maybe still apply. We will come back with more information about Sandhamn.
Is it possible to get a GT in Sandhamn after the race?
Yes, for sure.
What about the registration fee from last year? Is there a discount on this year's fee after not getting anything back last year?
All participants should have got the entry fee back last year. If you did not, please contact KSSS at [email protected]
If I give up my race spot today, will I be fully reimbursed?
If the competition will be cancelled the entry fee will be fully reimbursed.
Any general view on international boats that have registered and paid the fee? Restrictions on travelling will possibly make it close to impossible to participate (/return home) in practice. Will fees be refunded if you withdraw? Now, next week, or one day before the "start"?
If there are travel restrictions that prevent competitors from entering Sweden from abroad and thus prevent the order from participating on Gotland Runt, we may pay back the registration fee. If this affects you, please contact KSSS at [email protected]
If you chose to do the Challenge approach, will it be possible to get fee back?
The Gotland Runt Offshore Challenge is no more an alternative. The positive announcement from the Government gives us more viable option.
Please repeat your mail address!!
[email protected]