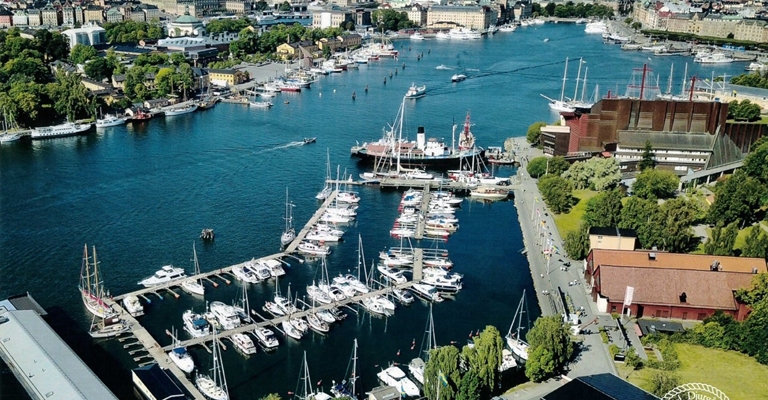 More harbour space to Gotland Runt opens up for more participants
Gotland Runt is the world's largest annual offshore race and the 2021 edition has created record interest. The initial quota of 200 boats was quickly filled and since then over 100 more boats have registered their interest in getting a spot in the competition. KSSS has now entered a collaboration with Wasahamnen to be able to use an additional 125 port places in addition to the places that will be provided in KSSS's new Djurgårdshamn in connection with the Race Office at Junibacken. This means that more sailors will have the opportunity to sail around Gotland.
The start for Gotland Runt is on July 4 from Stockholm and the boats finish at Sandhamn after rounding Gotland, a 350 NM race that usually takes 2-4 days. Exactly in what form the race will be conducted is still uncertain due to the prevailing pandemic.
- Thanks to the collaboration with Wasahamnen, we can now offer more boats the opportunity to be part of Gotland Runt. We aim to be able to run a Gotland Around 2021 and we hope for a folk festival even though most of the party will be held on the water. We keep a close eye on rules and recommendations and will arrange our event based on that, says Stefan Rahm, club director at KSSS.
The first Gotland Runt was sailed as early as 1937 and has been sailed every year since then during World War II. Except last year, when Gotland Runt was cancelled. But this year, KSSS is determined to implement it.
- It is and should be a challenge and an adventure to sail around Gotland, for many it is a way to feel the ocean sailing in safe forms. And thanks to the competition, you get the chance to maybe push yourself and the crew a little extra. And just as the Vasaloppet found safe forms for its competition, we will also find a format that is both sea-safe and infection-proof. We have several different interesting ideas, says Håkan Andersson competition leader for Gotland Runt Offshore Race.
Since its inception in 1982, Wasahamnen has been an important guest harbor for leisure boats, where visitors from Sweden and abroad have received unique accessibility by water to Stockholm and Djurgården in particular.