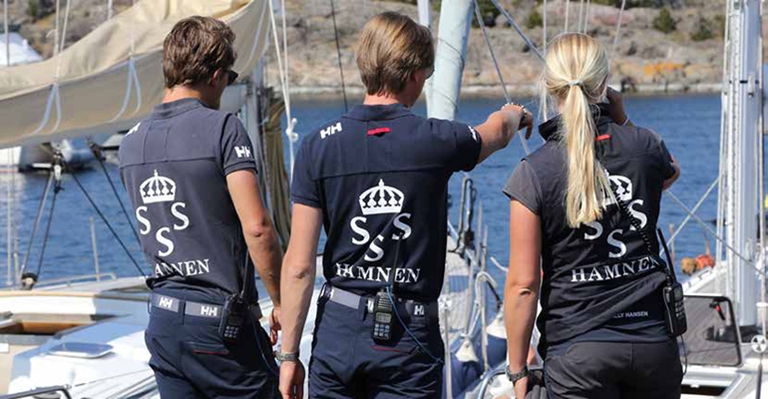 HARBORS
KSSS has four guest harbors and two harbors for seasonal berths. Our old loyal servants in the archipelago continue to offer a lovely atmosphere.
Right at the gate to the archipelago in the beautiful Saltsjöbaden you find KSSS with club house and marina. Close to the city of Stockholm, but still with access to open narrow coastal inlets and fantastic sailing waters.
Sandhamn, Lökholmen and Telegrafholmen
KSSS traditional sailing centre for more than a hundred years in the outer Stockholm archipelago has unique possibilities for regattas. At Sandhamn, Lökholmen and Telegrafholmen KSSS have marinas with 400 mooring places. The marina at Telegrafholmen opend in 2018.
Stora Hundudden
Stora Hundudden, dockyard for KSSS and Swedish Cruising Association (SXK) offers harbour, winter storage for boat owners who are members of KSSS or SXK. The area is situated on the eastern side of Djurgården in Stockholm.
---